Health Insurance Agents Political Action Committee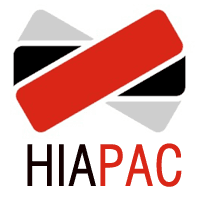 Your Washington State Association of Health Underwriters has had a long history of effectively representing the interests of its members. We have a strong association with a clear mission. Among the various services that WAHU provides to its members is top quality information and advocacy on legislative and regulatory affairs. We do a terrific job for our profession, but issues under consideration in Olympia require us to do more. Protecting your interests is worth the extra effort.
We need to support legislators who will be responsive to our efforts. Quality legislators need to be supported and we need to have money in our reserves for future elections. We'll need their support later. To advance your interests, WAHU has made a commitment to strengthen Health Insurance Agents Political Action Committee (HIAPAC) so that we can provide financial support to key candidates. Our goal is to raise at least $25,000 per election cycle. To do this, we need your support now.
In order to be effective, we need your dollars. Please give whatever you can afford. Many choose to give $25 or $100, but others are in a position to give $500, $1,000 or even more. We now accept Visa, Mastercard or American Express to make your giving even easier. Additionally, we also offer the option of automatically charging your credit card monthly. Don't stand on the sidelines and let others do it for you. There's too much at stake.
Investing in HIAPAC is really an investment in your future. Together, we can make a difference for our customers…and our profession. Make you check out to HIAPAC today. Complete the form below and mail or fax it in.